Homecoming Court
Voting for your Homecoming royalty opens Feb. 7!

Voting Page >
What does it mean to be on Homecoming Court?
It means you are an Anteater for life. UCI has become a home away from home for you and you want to be able to represent your school in life onward! Being part of Homecoming court and potentially royalty means you are someone that truly exemplifies what it means to be an Anteater and have spent your time at UCI taking advantage of all this university has to offer.
Court Candidates:
 

Kamalesh Ananthakrishnan

Hey y'all! I'm Kamalesh Ananthakrishnan (he/him/his), a 4th-year biomedical engineering major with a minor in bioinformatics at UCI. I'm originally from the San Francisco Bay Area, where I've spent the entirety of my life before college. Overall, I've grown at UCI into a pretty active and outgoing person who frequently is down to try new things. Whether it's trying out for a Netflix game show or training bunnies to go through tunnels, I've been up for the challenge. I'm consistently involved with research labs and student organizations, as well as traveling around and meeting new people. In my free time, I like to play basketball (go Warriors!), volunteer, and take part in improv. If you want to join me for something such as a pickup game of basketball or simply have someone to talk to, feel free to reach out to me!

Edith Garcia

My name is Edith Guadalupe Garcia. I am a 21-year-old, First-generation, bilingual, and Latina woman currently working on completing my two bachelor's degrees in criminology, law, and society, and political science. I would describe myself as an extroverted person who loves to socialize and make other people smile. I am passionate about having a positive impact on other people's lives. Throughout my life, this passion has manifested in different ways. In high school, I was the Captain of my Color Guard team, and during my undergraduate career, I was a peer mentor and a Resident Advisor. In the future, I hope to be a Criminal prosecutor to serve my community and be a part of the restorative process for victims and survivors. With that being said, I hope that every interaction that I have with others reflects my values of love, dedication, respect, and integrity.

Ethan Chhan

 

Hello Anteaters! My name is Ethan Chhan and I am a fourth year majoring in Pharmaceutical Sciences. I am a first generation college student, who's home was only a small town outside of Fresno when I first moved on to campus a couple of years ago. I can now confidently say, UCI is like my second home where I met my closest friends and have made the fondest of memories. As the oldest sibling and grandson, I have always wanted to guide others, especially those following in my footsteps. The organizations that made me who I am today are; UCI Summer Session, Freshman Edge, Cambodian Awareness Organization, Southeast Asian Student Association, & Pre-Pharmacy Society at UCI. Through the organizations and opportunities I have found on campus, I made a commitment to be the best person I could be. Not only for me, but for my younger siblings and the dozens of aspiring Anteaters that I mentor. With that being said, it is bittersweet to say goodbye to my second home and the community I have gotten so close to in the past four years!

Dion Medina

 

My name is Dion Medina (he/him/his) a current fifth year transfer student studying Social Policy and Public Service double majoring in Education Sciences. I am originally from the Philippines, but moved to the Bay Area, and now here in Orange County (Mr.Worldwide :P). I am a person that likes to make everyone feel good. Everywhere I go, I want to make sure that the space is not only inclusive, but also empowering. I think one of my best traits is that I know how to make people laugh, and whenever I see someone laugh at my joke then it makes me feel good. I try to make people laugh so the space would not be awkward and people can feel comfortable. I always think about the future. I always think about how my actions right now will affect my future. I love listening to music since it helps me destress. My favorite types of music are EDM and OPM (Original Pilipino Music). These two genres of music just make me feel good all the time haha. I love playing volleyball (even though I am not the best at it). Ahhh I do not know how to end this, but I am an open book, feel free to ask me any question and I will answer it <3

Chelcy Salvador

 

Hello my name is Chelcy Salvador (she/hers) a 3rd year graduating senior in Political Science and Criminology. I would say that I can describe myself as someone that I can easily talk to. I always try to make sure that the space I'm in is welcoming to everybody by making them feel like a family once I meet them. I want them to feel safe within my environment because that is what I felt here in UCI. The friends I made and the community I have built made me feel home and safe knowing that these will be people that will be long lasting in my life. I love UCI and I will continue to love the people within UCI because I know that I will do anything to make sure to come back here and give back. UCI has given me resources that I didn't even know being an immigrant here in the United States and it opened my eyes that a lot of things are possible.

Elizabeth Hafen

Hello, my name is Elizabeth and I am a fifth year double majoring in Political Science and Psychology. I am a first-get LGBT Latina from San Diego with goals of being a vehicle for positive systemic change in my various communities. After I graduate UCI, I plan to attend a graduate program pursuing a joint MPP and JD. At UCI, I am very involved in the Social Science community, having participated in programs such as the Social Science Academic Resource Center; Deconstructing Diversity Initiative; Diversity & Student Empowerment Program; Diversity, Inclusion and Racial Healing Program; Dean's Ambassador's Council; and recently as a Social Science Senator in ASUCI. I am very committed to uplifting my communities and advocating for their issues in any way that I can. I am very interested in social issues and have conducted 7 research projects with focuses on Latinx systems, immigration, women of color, democratic participation, minority representation, and access to basic needs. I also like to relax by being a member of the Women's Rugby Club here at UCI. I have been in the team for 5 years and have played forward positions such as 8-man and flanker. I currently serve as the recruitment and alumni chair.

Jasmine McGary

Hey, Anteaters! My name is Jasmine McGary and my pronouns are she/her/hers and I am from the Inland Empire. I really enjoy discovering new things to do in Orange County. I am a current third-year Psychological Science major and African American Studies minor. I chose these academic routes because I love learning about social relationships, and how environments can affect wellness. Aside from academics, I am a Resident Advisor for Mesa Court and I have had the opportunity to connect with amazing students and staff because of my role. Some fun facts about me; my favorite music genre is R&B, I love traveling, and I have two small dogs 🙂
Jonah Przybyszewski

Jonah Przybyszewski is a 4th-year Psychology major that is currently studying the psychological phenomenon of why people can't pronounce his last name. He enjoys finding the fun and entertaining, through his hobbies in comedy, music, and film to playing volleyball at Corona Del Mar. Jonah can be seen around campus cracking the funniest jokes ever told, rescuing kittens from trees, and being self-aware- like how this bio sounds like a dating profile. Although strong and independent, sometimes he can fall victim to intense peer pressure including applying for Homecoming Court.
Thank you to our sponsors: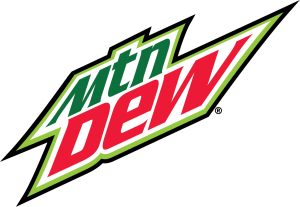 Interested in being a Homecoming sponsor? Contact alumni@uci.edu.