Reconnect and Rediscover Your Anteater Pride on Campus
Golden Anteater Society Celebration
Friday, March 1 | 5-8 p.m. | University Club
Anteaters who have reached the 50th anniversary of their graduation will be inducted into this exclusive society. This special ceremony for the classes of 1974 and earlier are invited to be part of an engaging event. Attendees will return to their alma mater to reminisce with fellow Anteaters, share their journey since graduation and renew their pride for UC Irvine during the pinning ceremony.
Get tickets today.
Saturday, March 2 | 12-2 p.m.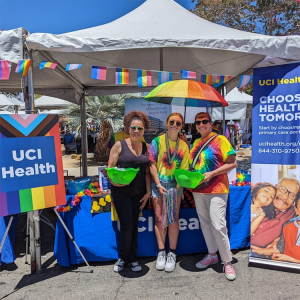 UCI Health Pride Reception
LGBTQ+ alumni from the Samueli College of Health Sciences and health professionals caring for the LGBTQ+ community are invited to a pre-festival reception to make connections, build community and celebrate the future. Food and beverage will be provided, along with activities and special guest speakers.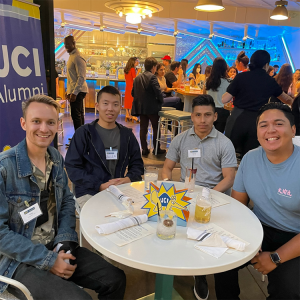 Young Alumni Anteater Meetup
Join the UCI Young Alumni Council for a pre-festival event, where recent graduates of the last decade (class years 2013-2023) can reconnect with UCI friends, make new memories, and celebrate our Anteater pride. Food, beverages and exclusive UCI swag included with purchase. Location coming soon.
Saturday, March 2 | 2-6 p.m. | Aldrich Park
Exclusive Festival Gift for Early Birds!*
Alumni: Free crossbody bag for the first 1,000 alumni who register online for the festival. Pick up your gift when you check in to the festival at the onsite registration tent.
Students: The first 500 students to check in to the festival at the onsite registration tent will receive this free crossbody bag. No online registration required.
*Non-festival event registrations are excluded from this promotion. See FAQ for more information.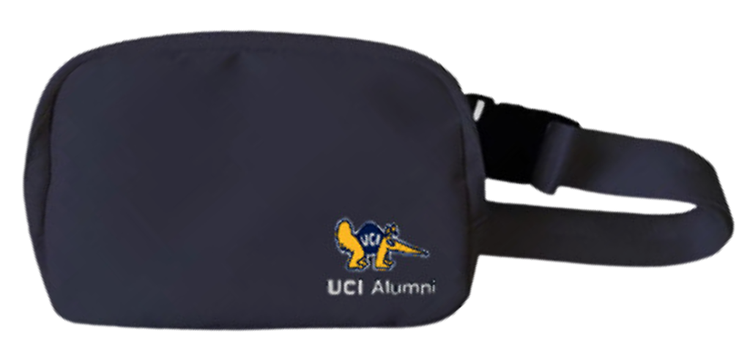 Join your school in their tent for an exclusive reception with your fellow alums, school dean and staff.
Connect with schools at their events including:
School of Social Sciences Alumni Tailgate BBQ, The Paul Merage School of Business Alumni Celebration, The Henry Samueli School of Engineering Tailgate in Engineering Village, School of Social Ecology All in for All Tailgate, Susan & Henry Samueli College of Health Sciences Alumni Tailgate, Donald Bren School of Information and Computer Sciences Tailgate.
Come and explore what your favorite groups are up to! Stop by the pavilions, make your rounds to discover what's new.
Connect with campus partners including:
Donald Bren School of Information and Computer Sciences, School of Education, Division of Continuing Education, Claire Trevor School of the Arts, Physical Sciences, UCI Health and more.
Tour the many sights, sounds and activities that fill the landscape of Homecoming Festival 2024.
Don't miss a thing on the newly expanded festival route, including:
Carnival games, food trucks, family fun zone, student activities, pep rally, beer garden, stage programs and Ferris wheel rides.
Saturday, March 2 | 7 p.m. | Bren Events Center
After the pep rally and fireworks, join thousands of your fellow 'Eaters to see UC Irvine Men's Basketball team host black and blue rival Long Beach State! The Anteaters are in their pursuit of a seventh Big West regular season title, third Big West Tournament crown and third NCAA Tournament appearance under 14th-year head coach Russell Turner.
UCI Alumni Ticket Information:
All reserved seating. All alumni sales will be verified.
• Early Bird Pricing (on or before Jan. 12) | $10 plus fees
• After Jan. 12 | $12 plus fees
UCI Student Ticket Information:
All full-time undergraduate students are free with valid digital ID (Atrium Athletics Pass).
General Community Ticket Information:
Fans are encouraged to purchase their tickets early as this event is expected to be near capacity.
All fans age six and up are required to have a valid basketball ticket. Children under six who do not have a ticket must sit on a lap.
Team and game related updates are available on ucirvinesports.com and twitter.com/ucimbb.
For athletics related questions, contact the Athletics Ticket Office at (949) 824-5000 or  tickets@uci.edu.
Rip 'Em Eaters!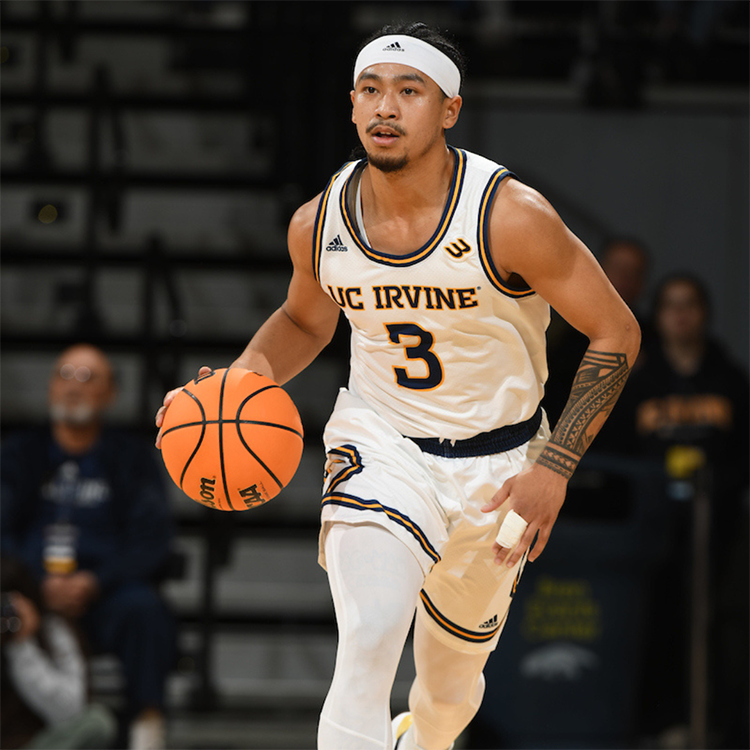 Homecoming festival parking is $13 with pre-registration of your vehicle on or before Friday, March 1. Festival parking will be $15 on Saturday, March 2. Pre-register for parking at UCI Park By Plate. 
Parking is available in the following lots: 12A , 16, 16H, 5, SCPS, and MPS. For any parking-related questions, please contact UCI Parking & Transportation at (949) 824-2691. 
Parking for other Homecoming weekend events may vary by location and may require additional parking. Final details will be provided closer to the event.
Thank You to Our Sponsors
#UCIHomecoming #UCIAlumni #UCIPride