An afternoon of virtual engagement for the whole Anteater community!
Homecoming Virtual Program Schedule
FRIDAY, Feb. 11
2 – 6:30 PM PST | FREE with registration
*Schedule subject to change.
---
2:00 PM
Welcome
Jeff Minhas, Executive Director, UCI Alumni Association
Join us for a welcome message from the UCI Alumni Association and overview of the afternoon, to include some great giveaways!
2:05 PM
The Business Climate, Presented by The Paul Merage School of Business
Ian O. Williamson, Ph.D., Dean, UCI Paul Merage School of Business, Professor of Organization and Management • Tonya Williams Bradford, MBA, Ph.D., Associate Professor of Marketing, UCI Inclusive Excellence Term Chair Professor • Vijay Gurbaxani, MS, Ph.D., Taco Bell Endowed Professor, Information Systems & Computer Science, Faculty Director of the Center for Digital Transformation • Chris Schwarz, Ph.D., Associate Professor of Finance, Faculty Director of the Center for Investment and Wealth Management
Join us for a panel discussion with esteemed professors from the UCI Paul Merage School of Business. Gain expert insight around today's ever-evolving economy and the continuous disruptions that shape and guide it.
2:30 PM
A Public Health Career Journey Out of this World, Presented by the Program in Public Health
Emily Seto, Lead Planetary Protection and Contamination Control Engineer at Honeybee Robotics, '13 • Blessing Omolafe '22, Current Student
Emily Seto, who earned her BS in public health sciences in 2013, has taken her skills beyond this planet working as Lead Planetary Protection and Contamination Control Engineer, Honeybee Robotics. In this video, she discusses her career path and how UCI prepared her for it.
2:45 PM
Stretch Break, Presented by Susan Samueli Integrative Health Institute
Katie Allen, Yoga Therapy Program Manager, Susan Samueli Integrative Health Institute
An insightful and useful routine for your health.
2:55 PM
Break
3:00 PM
The 'Eaters Ethos Presented by UCI Athletics
Trent Rush, UCI Men's Basketball Play-by-Play Voice • Ashlie Hain, Women's Volleyball Coach • Ben Orloff, UCI Men's Baseball Coach • Daniel Klatt, UCI Men's & Women's Water Polo Coach • David Kniffin, UCI Men's Volleyball Coach
UCI Men's and Women's athletic coaches come together in this virtual panel to discuss favorite UCI memories, the importance of showing up and giving back to their alma mater.
3:30 PM
Using Cell Biology to Treat Obesity, Presented by School of Biological Sciences
Aimee Edinger, Professor, Developmental and Cell Biology and Chancellor's Fellow
This session will explain how changes in the shape of the cellular powerhouses, the mitochondria, contributes to obesity Audience members will see how a new compound that turns bean-shaped mitochondria into spaghetti-shaped tubules makes mice eating a high-fat diet as svelte and metabolically healthy as mice eating normal mouse chow.
3:55 PM
Break
4:00 PM
From Nature to Engineering: Biological Blueprints Towards Next Generation Multifunctional Materials
David Kisailus, Ph.D., Professor, Materials Science and Engineering
In this talk, Professor David Kisailus will delve into his research, investigating a variety of organisms that have taken advantage of hundreds of millions of years of evolutionary changes to derive structures, which are not only strong and tough, but also demonstrate the ability to display multifunctional features. Through this research, his has been able to develop and fabricate cost-effective and environmentally friendly multifunctional engineering materials.
4:30 PM
A Close Look at Molecular Self-Assembly with the Transmission Electron Microscopy, Presented by School of Physical Science
Joe P. Patterson, Assistant Professor, Chemistry
In this talk we will discuss what molecular self-assembly is, how it is used in technologies such as nano medicine and the COVID vaccines, and why it is important for understanding the origin of life. We will also discuss how transmission electron microscopes can be used to watch molecular self-assembly processes and better understand them.
4:55 PM
Break
5:00 PM
Teaching and Learning in a Changing World, Presented by School of Education
Frances Contreras, Dean and Professor, UCI School of Education • Keith Curry, '11, President and CEO, Compton College • Frank Olmos, '10, Research and Evaluation Coordinator, Los Angeles County Office of Education, Adjunct Professor, CSU Los Angeles; President, Anteaters in Education in Alumni Chapter • Adrianna Villavicencio, Assistant Professor, UCI School of Education • Mark Warschauer, Professor, UCI School of Education
This panel discussion will address opportunities for innovation, broadening access, improving educational equity and promoting parent engagement across K-12 into post-secondary education. School of Education faculty and alumni will share their research and experiences with technology in the classroom, availability of high-quality curriculum and the role of community partnerships in driving innovation.
5:30 PM
3rd Annual Student VS Alumni Competition, Brought to you by Geico
6:00 PM
Homecoming Court Reveal and Announcement of Winners!
Live announcement of the 2022 winners.
6:15 PM
Closing Remarks
6:30 PM
Program Concludes
Virtual UCI Class Reunion Celebration
FRIDAY, Feb. 11
6:30 – 8 PM PST | FREE with registration
Classes of '72, '77, '82, '87, '92, '97, '02, '07, '12, and '21
The UCI Reunion Celebration will include a specially curated "Then and Now" video showcase distinguished campus speakers, interactive games, prizes, and breakout sessions according to year and more.
---
SATURDAY, Feb. 12
Men's Basketball VS UC Davis
Saturday's men's basketball game against UC Davis has been canceled due to COVID-19 protocols in the Aggie program.
The game will be declared a no-contest per Big West bylaws.
Options for ticket holders will be emailed to the account holder on file. For questions regarding tickets, please contact tickets@uci.edu.
The Anteaters will host UC Riverside in the lone game of the week on Thursday (Feb. 10) at 7:00 p.m. Updates are always available on ucirvinesports.com and Twitter @ucimbb.
---
Thank you to our sponsors: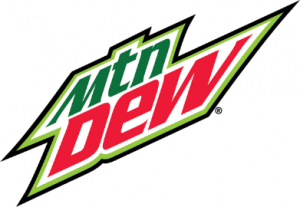 Interested in being a Homecoming sponsor? Contact Jeff Minhas at jminhas@uci.edu.